Opiod Treatment Provider Software

As a leader in the field, we have been providing software for the management of opiod treatment for over 30 years. Our software architect has deep technical expertise across a variety of platforms and integrable systems. As a managerial executive for 6 clinics for 10 years, he also offers insight into not only what clinics need but also what helps them to better provide for their patients. We have a variety of OTP software products to best fit your needs. Please explore the descriptions of our options below. We look forward to speaking with you about how we can help you manage your clinic.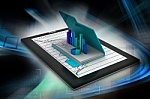 This basic bundle is a service that provides the most needed features at an unbeatable price. We even offer it for free for 30 days, with no obligation. Methware Basics™ provides full drug inventory control, patient dosing and medication records, payments recieved, and daily reporting. It also provides dispensing pump support for a variety of pump models. Now, we have provided a way for any OTP to manage their patients' records. We invite you to contact
us
today for more information.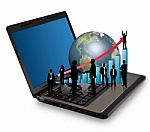 Our growth bundle provides all of the functionality of Methware Basics™ along with additional functionality for dosing, full case management, and full billing and payment reconciliation. This bundle also supports our patented Welcome Station™. Methware Professional™ is the solution for a mature clinic requiring more than just basic funtionality. For more information, please contact
us
today.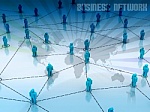 Our enterprise bundle is our full version of Methware, a culmination of almost 40 years of innovation. It provides all of the aforementioned functionality of Methware Professional™ along with multiple location visibility and automatic insurance billing. Methware Enterprise™ will allow the OTP executive the ease of mind of visibility across the enterprise, as well as making optimal use of the technology for filing claims in the most timely, accurate manner. We invite you to contact
us
today to find out more.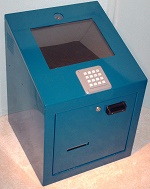 The unattended Welcome Station™ kiosk operates as both a receptionist and cashier.
Cash and credit card payments can be made directly on the Welcome Station™, without any staff intervention.
It notifies your patients, both on screen and via a printed "to do" list, of any appointments or tasks that they need to complete.
It takes pictures of your patients each day so that you can confirm who was there.
It notifies appropriate staff members of the patient's arrival.
It manages your medication line, assigning individual check in numbers to each patient. The days of patients lining up and jockeying for position will be a thing of the past. Now they can sit comfortably while waiting for their number to be called.
The Welcome Station™ even provides a real time waiting list display for your patients. This allow them to see how many people are ahead of them in line.
Satisfaction survey data is automatically and continuously collected. That data can be reported on in a variety of helpful ways.
Annual review of patient rights takes place without your staff lifting a finger.
With the Welcome Station API (included in Methware) the Welcome Station can be easily enhanced to provide any additional functionality you desire.
Its secure, heavy gauge steel, tamper resistant construction assures that it can withstand the heavy demands placed on it in high traffic, high use environments.
With the longest running track record of continuous use, you can be sure that your investment in a Welcome Station will continue to pay off for years, even decades to come.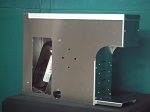 We are proud to offer both the Ivek Digispense® 1000 system as well as our own Stainless Steel pump cabinet. Our Pump Cabinets offer the following advantages.
Durable Stainless Steel construction for long life and easy cleaning
Ability to lock medication within cabinet with two locks
Cabinets are designed to be securely mounted from the bottom or back, so that they cannot be picked up and carried away
Five position cup shelf can be easily adjusted to the correct height for the containers you use
Clear windows on both sides allow for easy visual confirmation of source bottle contents
Cable routing options on both sides
Can be used to secure bulk medication bottles and manage pump output for multiple types of dispensing equipment
Note: Methware™ will work with any of the common motorized dispensing pump systems.